"Achievement" was dropped from the show's title after their first season to distinguish the show as not just for Achievement Hunter fans and so have better mass appeal. The mark is a testament to how serious Haunter takes itself as a scary show. The mark is a bruised and scuffed ghost fleeing with terror from what can only be the show hosts. All elements were rendered by hand. The logotype is blunt, thick, and a little warped, just like their ghost-hunting methodology.
Full Lockup and Badge (2018)
Haunter's initial brand rationale came from its parent brand, Achievement Hunter. Elements paid homage to AH including its green color scheme, a circular mark, and stars present in the badge treatment of the full lock-up.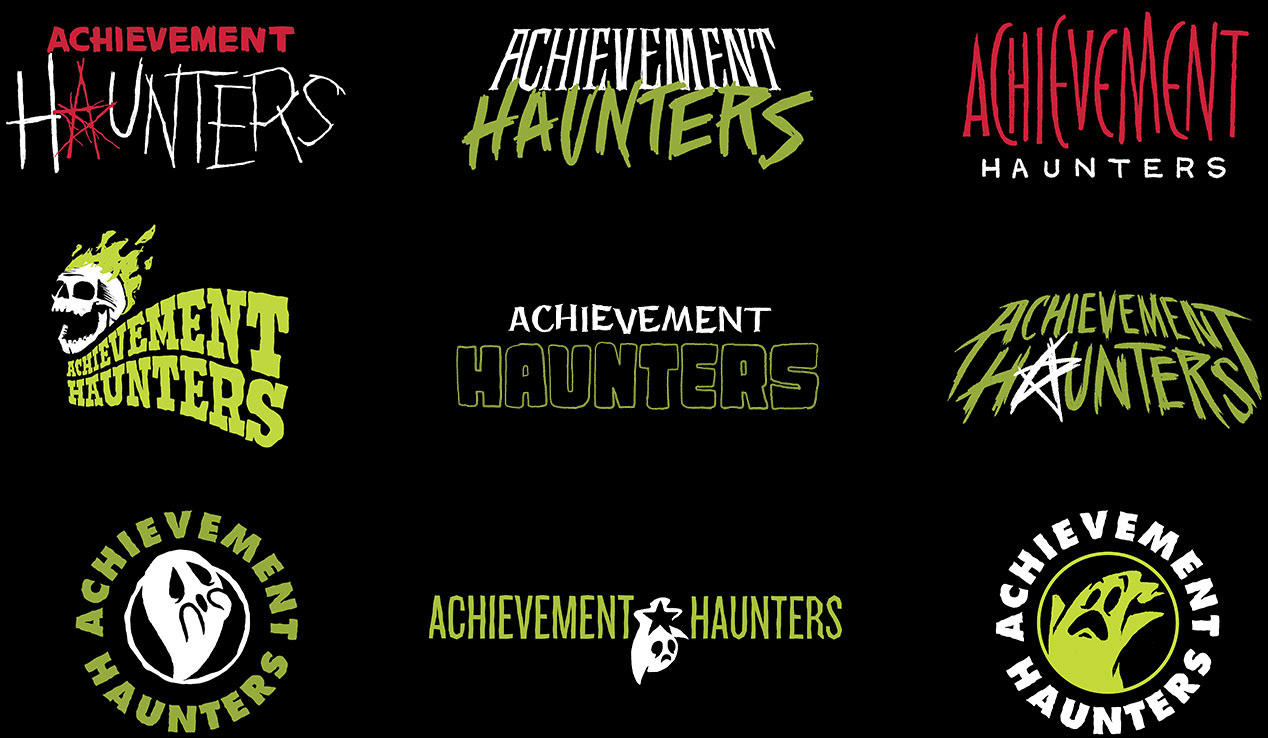 During its development stage "Haunter" was plural. These are some lock-ups from that time. The pentagram/devil net shapes that replaced the "A" and the ghost that formed a star were some personal favorite ideas since they paid homage to Achievement Hunter's star logo.
We went through a variety of ghost styles before arriving at our final solution, a blend of Casper The Friendly Ghost, Oogie Boogie, and Ghostbusters.
Key Art and Promotional Graphics
I was responsible for establishing the show's graphic style and creating SVOD graphics, social media graphics, and email campaigns. Photography by

Wes Ellis

.
Tin Sign and Coloring Page
Illustrations I created including custom lettering for a tin sign and a line art coloring page fans could download through social media and fill in themselves.